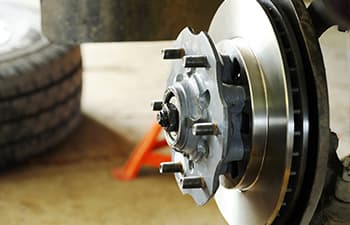 We Pride Ourselves In Our Knowledge Of Auto Repair And Maintenance To Get Your Car Back On The Road.
At Thompson's T-Express, our trusted technicians have years of experience on handling any auto repair and maintenance service for your vehicle.
Located in Duluth, MN, our auto repair shop is ready to serve all your car's repair and maintenance needs.
We Do It All!
Scheduled oil changes, transmission & radiator checks, correct tire pressure & maintenance, and making sure your shocks & struts are doing their job, will ensure that you have many more miles of trouble-free driving.
Not to mention, more value when it's time to trade.
That is what we do right here in Duluth, MN!
Is your check engine light on? We can tell you what it means. Got a "weird sound" or a "it's acting funny" feeling? We can diagnose it.
Our trained and certified technicians can troubleshoot and fix anything and everything on your car! From servicing you're A/C and heater to a complete engine rebuild.
Whether it's your "Baby" with collector plates or a sleek new computerized technical wonder, we can fix it. Guaranteed!
Call or visit us today to discuss your auto repair needs! (218) 722-0005